The KQ Gallery, Page 2!
The Season's First Couple, compliments of Dee Dee the Clown & Friends,

encourage all good book lovers to have a go at their favorite Christmas story!
Photographed at Christmas 2012 by Rachel Richard,

Santa sits comfortably on his Throne!
Here's another elegant photo of Santa sitting on his Throne!
At the Mall at Tuttle Crossing in Columbus, Ohio,

Santa chats with a new friend,

as part of a day supporting Autism Speaks.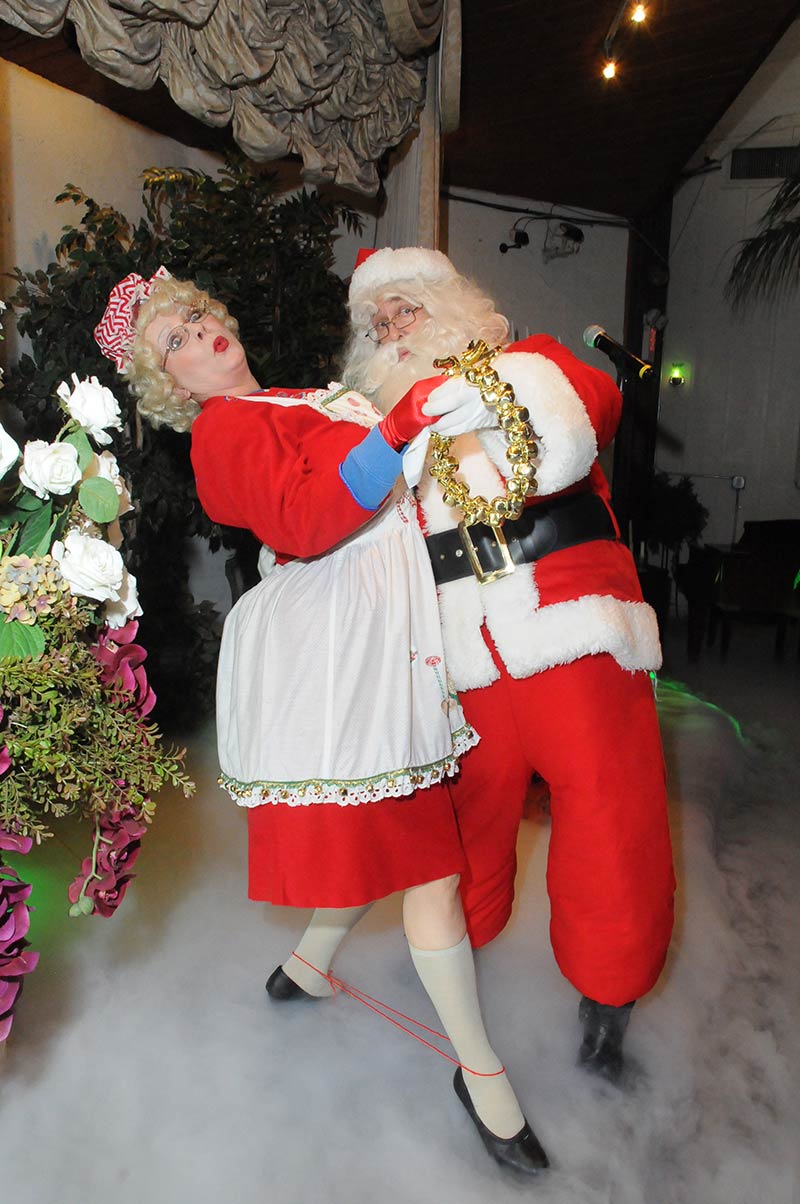 Santa and Mrs. Claus in Vegas,

enjoying a romantic boogie or two,

at Ron & Jamie's Viva Las Vegas Wedding Chapel!
More Kringle pictures here!
Return to Dooley's Office